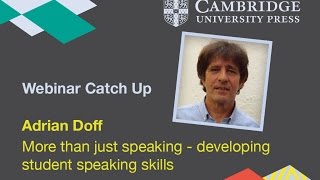 More than just speaking - developing student speaking skills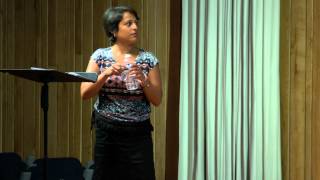 LOUISE DESMIER: 'Developing Reading and Listening Skills'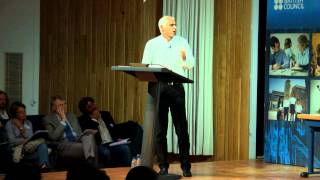 ROBIN WALKER: 'Pronunciation Matters - re-thinking goals, priorities and models'
More than just speaking - developing student speaking skills

Freer activities in class give learners a chance to practise speaking and gradually improve their fluency. But how can we do more than just give opportunities for speaking and actively develop learners' speaking skills? This webinar with Adrian Doff will explore this question and suggest some possible solutions.

LOUISE DESMIER: 'Developing Reading and Listening Skills'

We frequently use reading and listening texts in class as a way of introducing a new language point or testing comprehension. But does this actually make our students better readers and listeners? In this session, Louise looks at the processes and sub-skills involved in reading and listening, and explores some practical ideas to help our students develop these receptive skills systematically, rather than just getting through the tasks in the course book.

ROBIN WALKER: 'Pronunciation Matters - re-thinking goals, priorities and models'

The arrival of communicative approaches in the early 1980s has led us to the point where pronunciation now occupies an uncomfortable place in the world of ELT. As a result of this, pronunciation teaching raises a number of questions, such as the exact connection between pronunciation and other areas of learning English, the right choice of priorities and models for learners, or what we do as teachers if we don't have a standard native speaker accent? This talk looks at all of these issues and provides clear guidelines as to how we should proceed in each area.